Up to 15 Years* Warranty

High quality assurance
Free Shipping

Shipping in 48 hours
HINOMI - BEYOND COMFORT
H1 Pro Ergonomic Office Chair
Best lumbar support / Fully customizable / Truly ergonomic
🎁 Get £100 off automatically added to the H1 Pro in your basket.
Quantity
In Stock | Delivery usually takes 2 to 4 working days from our UK warehouse
Including top-of-the-class lumbar support, the chair is highly configurable to fit your body.

Key Features
Best 3D lumbar support

5D adjustable armrests

Adjustable height, armrests, headrest, backrest, seat tilt

Breathable & fire-resistant mesh

Suitable for many body types (160 cm to 200 cm)

Up to 15 years warranty*

Easy to assemble (4 steps in 5 minutes by 1 person)
ActiveLife Chiropractic
DR.BRIAN LEUNG
D.C.,N.D,B.SC
I highly recommend the H1 Pro ergonomic office chair to anyone looking to invest in their health and comfort while working. The chair's adjustable lumbar support and contoured design promote proper spinal alignment, which is essential for maintaining a healthy back.Additionally, the chair's adjustable armrests help to reduce strain on the shoulders and neck, minimising the risk of developing tension headaches or other related conditions.
Goodbye pain, Hello comfort
Accurate and adaptable support
Ergonomic design to support the cervical, thoracic and lumbar spine: relieve spine pressure and pain. Make the best investment for your body, mind and work life.
FlexiLumbar™ 3D Lumbar Support
Scientific Support
Precise adjustment to lumbar support, both horizontally and vertically, brings custom comfort and optimum support.
Breathable and Durable Mesh from Germany
Let your skin Breathe
ISO 105
150,000 Abrasion Tests
OEKO-TEX
Standard 100
Health Guarantee
FushionMax™

3D Headrest
Curved headrest, Dynamic fit to protect the neck
The wide curved headrest adapts perfectly to the neck and guarantees comfort and an unconstrained feeling, even with the head on the side.
Flip5D™

Flip-up 5D Armrest
Practical multifunctional design
Height, width, pivot, and depth adjustable armrests adapt to different configurations for reading, working, playing games, and reduce stress in the neck and shoulders. Also, by simply flipping them up, you could play instruments freely.
Finetilt™

MAX 136° Recline & Retractable legrest
Less pressure, More pleasure
Ergonomic design to support the cervical, thoracic and lumbar spine: relieve spine pressure and pain. Make the best investment for your body, mind and work life.
FlashFoldTM Frame
Ultra Space Saving
The foldable frame lets you fold the whole chair to push it under the desk. The flip-up armrests allow you to easily move the chair under a desk, even if it has a drawer. Save space both ways.
A smart investment for your life
The Hinomi Ergonomic Office Chair is so efficient that you'll always come back to it. It can help to improve your health and well-being during long working hours and relaxation time. We spend most of the day sitting on a chair, even more than lying on a bed. Hinomi H1 Pro is not only a chair but also an investment for your body, health and work efficiency.
New Wire Control Mechanism for
Effortless Adjustments
Located just by the sides of the seat, the controllers enable you to easily adjust the chair
without bending over or using excessive force.
The Most Versatile Chair to
Provide Best Lumbar Support
When You
Work hard
Play hard
Relax yourself
Goodbye pain, Hello comfort
With 14 adjustable elements, this chair can be DIYed to fit your body profile perfectly. Relax your body, then enjoy working.
Built to last. Uncompromising quality. Rigorously tested.
German K+R Full Mesh / Pa&GF Frame / Pu Headrest Pads
77cm(L) X 70cm (W) x 50cm (H)
Customer Reviews
03/17/2023
Shyam K.

United Kingdom
Very happy
I have had to change careers due to a slipped disc, which has put me sitting on a chair, I've been using this chair for 3 weeks and have to say it is very comfortable and supports the back well
03/14/2023
Philippe J.

United Kingdom
Overall ok
arm rest not great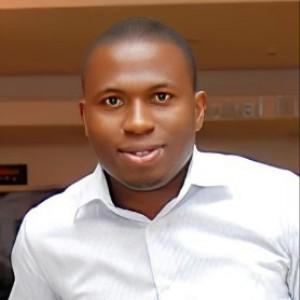 NA
03/07/2023
N A.

United Kingdom
Quality
This is not one of those branded generic chairs on Amazon. This is well done. Coming from Ikea LÅNGFJÄLL, where my back hurts, this a huge upgrage. Its less than 2 hours with me and I love it.
03/02/2023
K B.

United Kingdom
oh wow!
this chair is unbelievably comfortable, and super easy to assemble! when i first sat in it, said OH WOW out loud :D a real game changer, worth every penny! would have loved if it's made of recycled plastic... something to develop on near perfection ;)
02/27/2023
Ian C.

United Kingdom